On Google and Growing As An Educator
Whether it makes you feel good, bad, or indifferent Google reigns in the world of educational technology. There are several reasons for that. Some of them may be about marketing. Administrators are happy that Chromebooks allow them to claim to have a 1:1 program for a small price tag. IT staff like it because the Chromebooks are incredibly easy to manage. Both of those are important, but neither takes into account what teachers want to do in the classroom and how they want to manage the individual needs and preferences of their students. That doesn't mean Google hasn't considered that though. Google has collaboration features built into all of its software through Google Drive that enable collective student efforts and Google Classroom is now connected to nearly every other EdTech product of note which makes it a useful and easy-to-use hub for teachers.
So in order to continue to meet the needs of Google users, Google is constantly updating its offerings. Since they offer so many different types of software and hardware it can be hard to keep up. By the time I post this some of it may already be out of date. That's the nature of technology. It moves quickly which is why expertise in educational technology is amorphous at best. By the time you 'master' one tool it has been upgraded or some new technology has replaced it. Not only that, but the needs of your students are regularly changing too. That's why expertise isn't really the goal for teachers. There is no perfect lesson plan. You're simply seeking growth for students and yourself professionally. With that said, take note of the Google updates that will best improve your classroom practices.
Hardware
Yes, the price tag and ease of setup are key reasons Chromebooks are frequently purchased by schools, but they have a large selection that makes them adaptable for a variety of educational situations. ASUS, Acer, and Lenovo all have various quality options that are durable. I prefer the versatility of touchscreen flip models. Check out their full selection.
There are a lot of misconceptions about what a Chromebook is. granted there are some limitations when it comes to accessibility and certain apps not yet on Android, but the Google Play Store does have a wide selection and the myths about Chromebooks being useless offline is a myth. You can still do a lot offline and there are other Chromebook myths you may wish to debunk. For parents wanting to learn more, you can check out the Guardian Guide to Chromebooks.
Software
Operating System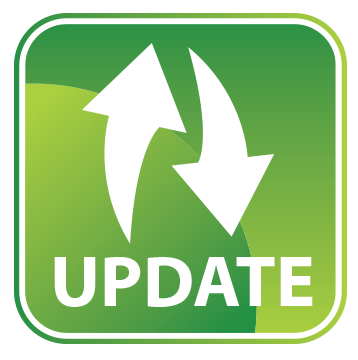 As for new features, many of the updates are related to security and bug fixes, but there are some other notable updates that will help teachers. In the admin console, you can auto re-enroll devices or block printer management. On the Chromebooks, there are display improvements with a better magnifier, video recording in the Chrome camera, and more device support for Magic Tether.
There are a number of apps and add-ons you can use to supplement Chrome accessibility, but updates have made the Chromebook better for users with disabilities. The ChromeVox screen reader is easier to use for struggling readers and visually impaired users. You will also soon be able to remap keys from external keyboards which are good for users needing adaptive keyboards. In addition, they've added some new paid enterprise features for institutions looking for advanced management capabilities.
Apps
Classroom
The Google changes that will have the largest impact for most teachers are in Google Classroom since it is the hub for most classroom activity. So here are some of the big ones.
Course Kit-For those who wish they could enjoy the easy management that Classroom allows but are beholden to a different system in their institution, now you may be a bit happier. CourseKit lets other LMS systems play nicely with Google tools.
Stream, Classwork, & People-The stream looks a little different but it's much easier to add posts and it's less crowded since all assignments are now added to the new Classwork section. For old classes, you will have to select help (?) and choose Add Classwork. That's also where you can find the class calendar and Drive folder. The people section is now where you'll find the teacher, student, and guardian info.
Add Materials-Now from the Classwork section teachers can create an assignment, a question, or reuse a post. They can also add materials for students to use without creating a graded task. Simply press the create icon (+ CREATE).
Differentiating-For a while when posting an assignment or announcement you could select which students in the class would receive it. Simply select All Students at the top and check/uncheck the students. This way you can send out differentiated work to various students without ostracizing certain groups or setting up new classes.
Sharing With Multiple Classes-If you want to share materials with several classes at once, you can simply by going through a similar procedure as above
Teacher Collaboration-In the people section you can add students and now co-teachers by clicking the corresponding person icon (👤).
Edit Class Details-The gear icon (⚙️) allows you to now edit more details about your classes even after you made them. That also allows you to display the class code. You can even manage guardian summaries, and control Stream settings on a consolidated Settings page
Better Grading-Now you can easily access every student's work on a student assignment from the classwork area. You can easily enter student grades and feedback from the sidebar. It is also easy to switch between student assignments without opening an entirely new tab for each one. It even works if your students submit a video.
Changing Grades-This is big for teachers who are proponents of mastery grading where student knowledge takes precedence over a temporary assessment. To that end, teachers can adjust point values when editing assignments.
Comment Bank-As a general rule, student feedback should be personalized, but some types of comments get repeated regularly like 'don't forget to capitalize' so, in an effort to save teachers time, Google has created a comment bank where you can save general feedback for students. You can also use Kaizena to give audio/video feedback as well.
Parent Email Summaries-Teachers can invite guardians to receive summaries so they can keep track of their kids.
Copying-Again this seems fairly basic and generally not in the vein of personalized learning, but sometimes you want to copy classwork or even a whole class for a related section or a new semester.
Less Annoying Notifications-You can now control notifications for individual classes rather than an all or none deal. By clicking on the menu (hamburger) button on the top left you can access other settings including collective and class notifications.
For more details, you can find Google's resources to Get started with Classroom or check out What's new in Classroom.
Everything Else
Even though the updates to Classroom are sure to garner the most attention there are some other notable updates to help teachers as well.
GMail
There has been a big overhaul of Gmail to help make workflow easier. A productivity sidebar has been added so you view what's in your Calendar Keep, or Tasks panel as you work. You can also snooze messages so you can get a reminder about it later. Now you can also send confidential emails that prevent them from being forwarded, printed, copied, or downloaded. One of the best new time-savers though is Smart Reply. It intelligently gives the user options of how to respond based on data in the email you received. That Smart Reply is also coming to Hangouts Chat as well.
Docs
It is now easier to create Google Docs citations and this includes controlling indentation. They've also included the productivity sidebar discussed above
Google Forms
You can embed Google Forms much better into Sites, so they look and work better. Also, AI helps you generate answers to your questions. Another big announcement was the ability to create quizzes in locked mode on Chromebooks. That way students can't browse to just Google the answers. There are some issues with that though. First, why are we only asking students simple multiple choice questions that can be easily Googled and require no higher-order thought? Also, why are we discouraging inquiry and collaboration especially when that is a key part of Google's ecosystem? There are much better ways to use the tools for formative assessment.  I get it may be necessary for some educators in specific scenarios, but I hope it doesn't become a crutch instead of teaching appropriate digital citizenship.
Curriculum
While the tech tools are worthwhile, I find Google's work on directly instructing students to be the most compelling. They have a few different instructional offerings.
Computer Science
Google's CS First Program teaches coding through fun activities geared toward various student interests like music, animation, or storytelling. It can be set up as a full course or as individual in-class or after-school activities. They utilize Scratch to get students creating, but expect updates as Scratch 3.0 moves out of Beta.
Teachers don't need extensive coding knowledge to have students begin. They ready-to-use video tutorials, lesson plans, and materials you can download or have mailed to you for free. Create a new class and order your materials. If you want more ways to bring computer science to your classroom check out 7 Ways To Celebrate CS Ed Week.
Digital Citizenship
At the beginning of the year, I explained how Google was launching Be Internet Awesome!, digital citizenship lessons that make use of game-based learning. It focuses on four learning areas and related games to teach appropriate online behavior. What's new is that it is now available in Spanish and Brazilian Portuguese for non-English speaking students. While it isn't a very extensive curriculum you can pair the games with other platforms for a more thorough exploration of digital citizenship.
Digital Skills
Earlier in the year, Google shared a free hands-on tech curriculum called Applied Digital Skills that goes well beyond basic coding and digital citizenship to help students learn all of the 21st-century skills they will need to succeed. The lessons for middle-school, high-school, and adult learners teach skills as broad ranging as project management, event planning, budgeting, and creating a resumé. The units can be done as a full course or to individually supplement other learning. The sign-up and management are similar to other online classes where teachers share a code with students and can monitor their progress. Check out the Back to School Kit, which includes some beginning of the year lessons and an overview to share with parents and other teachers.
Exploring
Google also manages several tools to help students and teachers explore the world and beyond through science and geography. I have shared 5 Ways to Explore With Google and 7 More Ways To Explore With Google in the past, but they have more options now available. Google Earth has added new activities and lessons. Google Expeditions has added several new AR and VR collections, but Tour Creator allows teachers to create their own exploratory adventures with their own devices. You can use the Cardboard Camera app to help with that. (available on Android and iOS) to be added to tours. Soon VR180 photos can be added. To track all of this hands-on learning Google has created their Science Journal that allows students to record observations that can lead to new discoveries.
Learning More
The great thing that Google does is they keep their tools and learning open to everyone. So if you want to keep up to date with all of the major updates that keep coming  here are a few options that are available
If you aren't entirely content with Google's offerings, they welcome your feedback so you can help to contribute and make it better in the future.